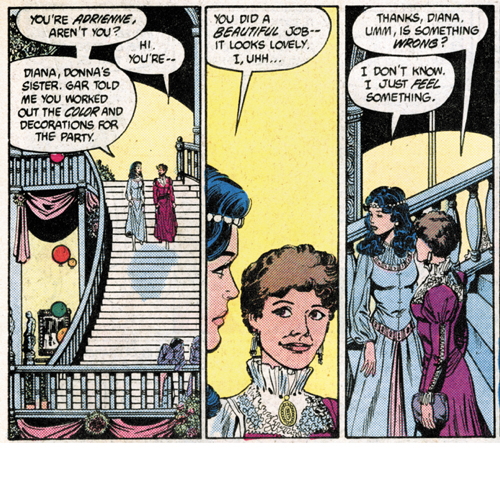 Adrienne Roy was the best colorist DC Comics ever had. She colored Batman and Detective Comics for something like 15-years each, accumulating 600 issues of the Bat-family in all. Her name appeared in more Bat-comics than anyone except Bob Kane. She also colored a little title called New Teen Titans, which in the humble opinion of this author was the best DC book of a generation. She was the first colorist to be signed to an exclusive contract for DC. She was the only freelancer to have her own desk at the Manhattan offices. She was one of the first female fans to break into the business. And, just to put icing on the cake, she was the centerfold for the premier issue of Tattoo magazine.
Adrienne Roy died last week after a year long fight with ovarian cancer. She was only 57.
A favorite of the convention circuit, beloved by those editors, writers and other artists who worked with her, not to mention her family, the list of memories invoked by those who knew her is both illuminating and touching.
You should read them, and all about Adrienne while you are at it.